Multiculti
In November 1999 some parents of children in the Astwood Bank First School got together and formed the Multi Cultural Group. The parents were all from different countries. Some of us didnīt have many friends in the area, just having moved to Astwood Bank, perhaps a bit unsure of things like the list of things you had to get for your child when he/she started school. I personally hadnīt heard of pumps before - but I soon learnt that they were the footwear to use in physical education, (PE).

We are now a very established group, helping the school with different teaching sessions about our countries and other multicultural issues. We have members from about 10 countries. Apart from Sweden, we have members from Australia, Poland, Turkey, Phillipines, Thailand, Kosovo, South Africa, Wales and England.

Hereīs a word about the Multi Cultural Group from the head master of Astwood Bank First School, Mr P. Williams.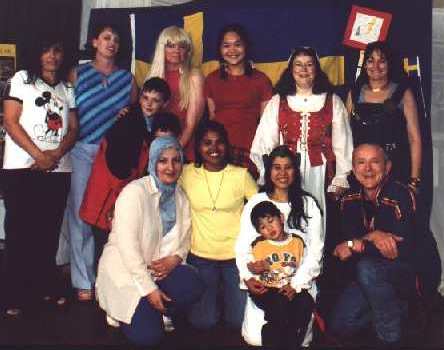 Back to Eva's page